World-This is how its done.Life & corporate lessons from the victory down under.
Australia's cheap arrogance & their brand of cricket is buried forever, down under.It will take a lot for someone to revamp the country's culture.
While the master blaster Sachin Tendulkar tweeted how India had a new hero every hour during the final test,Australia produced Villains every hour of the series well led by Tim Paine,Smith & many more.
We need not get into the finer details of the series & tour as all of us have been glued to it since it began.Lets not even go back to the recent past when the Sandgate episode involving Smith & Warner happened.There has to be a fine line between playing hard & cheating.
Let me then start narrating the MOMENTS that shaped greatness.Let's start by rewinding dispassionately the year gone by;
1.Covid 19 Pandemic
2.Lock Downs|Job Losses|Economic Crisis
3.IPL in Dubai
4.Start of India Australia series.
5.India Losing One Day series
6.India Winning T20 series
7.India 36 All out in the Pink Test.Severe mental injuries than physical.
8.Virat on Paternity Leave.Rahane Takes Over.
9.India famously wins,wait, Draws the 3rd test.
10.Gabba,the Australian fortress conquered & destroyed by India.
11.India win Border Gavaskar Trophy 2-1
12.Australia Battered & Bruised,Mentally.Lets be fair to Aussies,they won!They were able to win disrespect & everything bad in Sports.
13.The controversies helped get back viewership into Test Cricket.Broadcasters made good money thanks to the better rates due to ups & downs & ofcourse the sledging-by the the Aussie team & fans..
The 20-21 India Australia Test series & the final test victory by India will by far be the greatest ever in any sport as the Indian Team did not only win the game but hearts as well all over the world.This team has become the epitome of turnarounds,comebacks & ofcourse-SPORTSMANSHIP.
While there were many individual & team moments of extreme pride,proud,awe etc, the following image below defines the New India.Its an example on how a country's brand ambassadors ought to represent their nation.
Kudos to the Media & PR team of BCCI who thought about such a gesture.The image & the gesture gave the world a lesson in global leadership,power,strength and above all-SPORTSMANSHIP.
Moment 1
Well, the picture says a lot & most of us would have seen the post match presentation.Ajinkya Rahane & Team India presented Nathan with a signed India team jersey as a token of recognition as he completed 100 Tests for Australia.This gesture,India was not required or compelled to do.Even so post a bitter series led by Australian team sledging Indian players & crossing the line most of the times along with the Australian Crowds hurling racial abusives at Indian players.We did not have to do this.
Australians were taken by surprise & this was visibly clear by Nathan's reaction of disbelief when he was called on to collect the jersey!Their whole country must have drowned in shame.
Why did we do this?
We did this as we are better humans.
We did this as we are better sportsmen.
We did this as we are humble.
We did this as our culture is the richest & oldest in the world,over 5000 years.
We did this because we Truly are the Global Leaders in humanity.
Moment 2
This moment reflects the Indian philosophy of Karma & Dharma.There is a lifetime of learning for the world in those tears-Be Focused.
What's past is past.Be in the present & focus on your future.Focus on what's right.Siraj stayed on with the team despite a deep loss with his father passing away while he was still on tour.He stayed back only to pay back what his parents had invested in him-THE DREAM OF PLAYING TEST CRICKET FOR INDIA.
Moment 3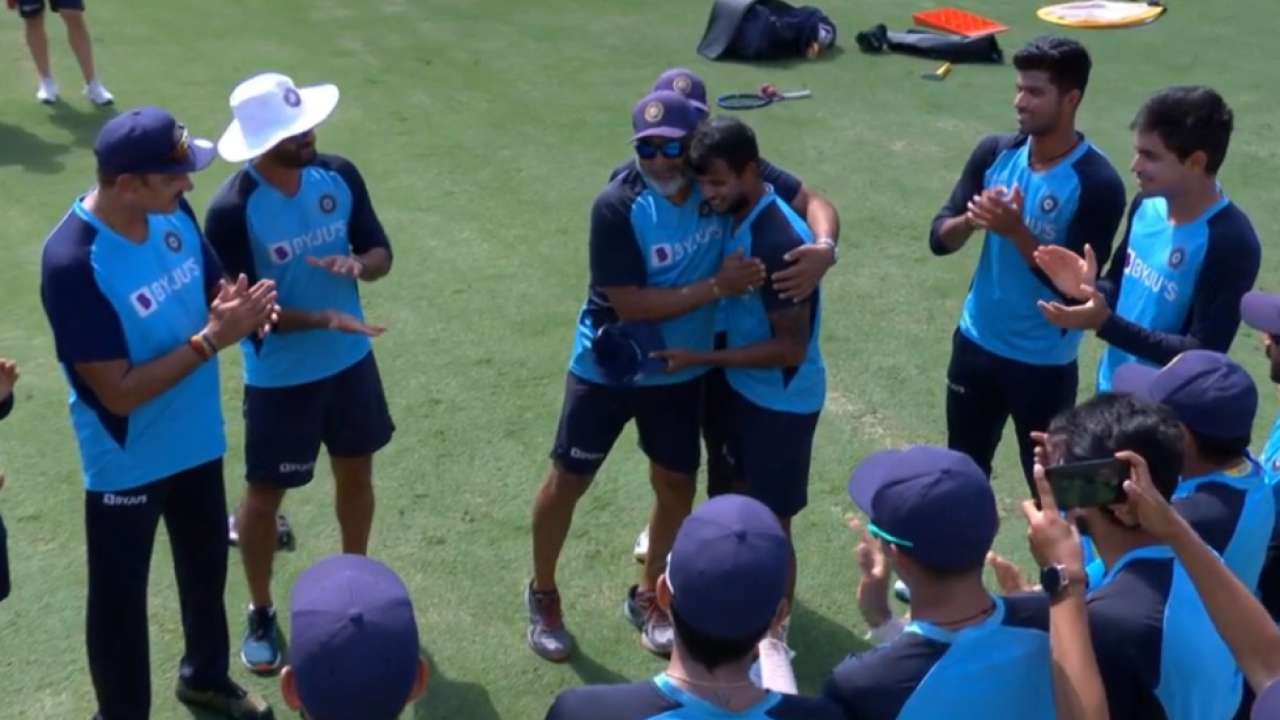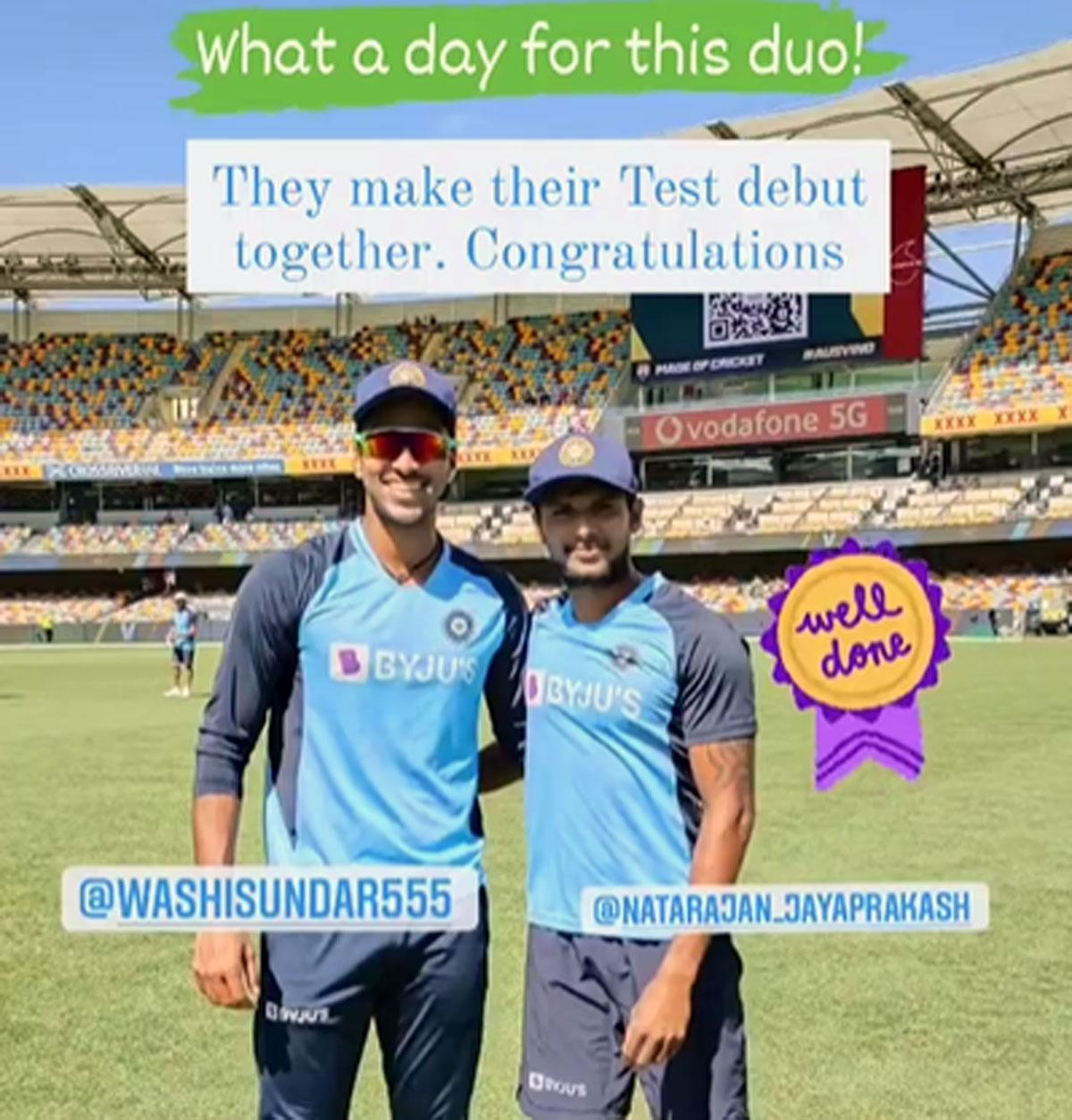 Washington Sundar & Natarajan debut along with their performance in the series will be stuff of legends.
Natarajan from being a small town Salem guy with absolutely no monetary resources ,travelling miles to play cricket followed by an IPL call to starting an academy so that budding cricketers don't have to travel far to practice is a true example of Giving Back to society while not expecting anything in return.Karma!
From being a net bowler for tests to being one of the most crucial pace attackers against Australia is nothing less than ICONIC and a much deserved reward to the young lad for all his goodness.
He has truly inspired & reignited the belief that hard work,perseverance,good heart,passion & talent will be recognised & one should just keep at it and your moment will definitely come.
Moment 4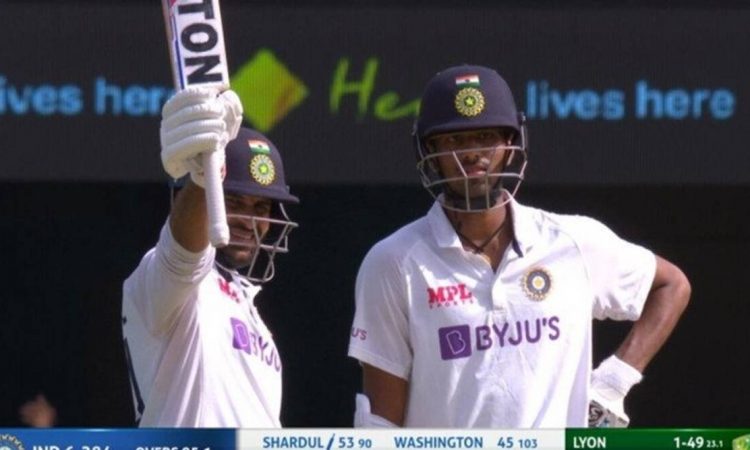 Shardul & Washington batting moment is all about going beyond the call of duty.It's about not letting the team down.Its a learning on partnership & execution.
It's about believing in yourself & your partner.It's about taking it in your own hands.It's about success.
Moment 5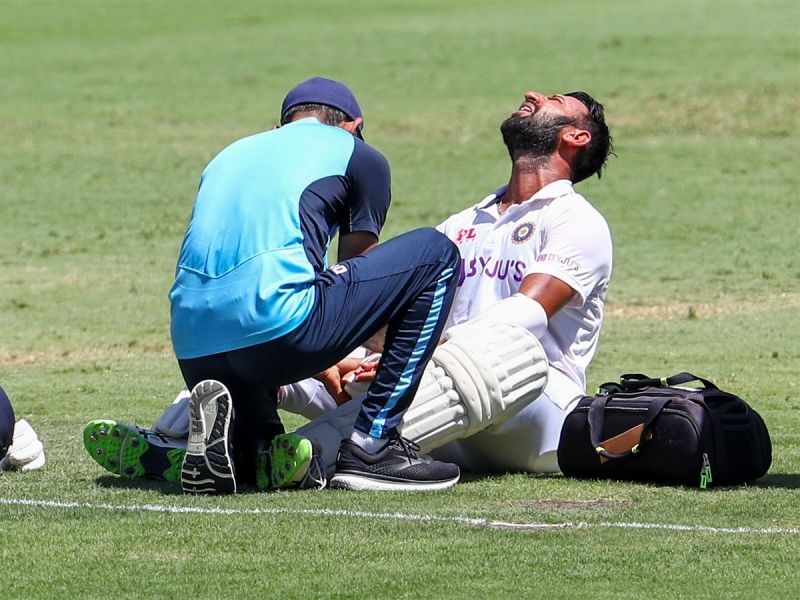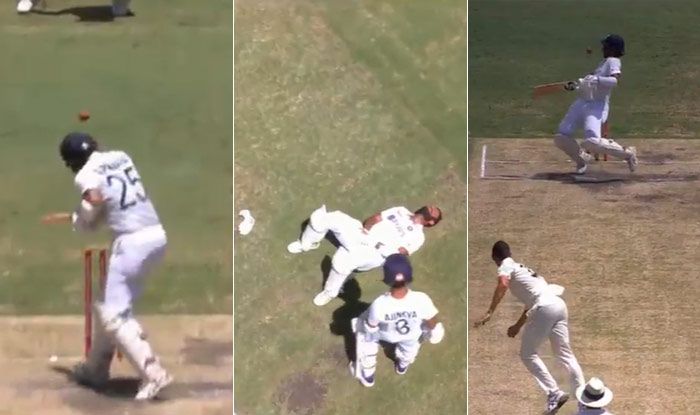 Pain & sacrifice along the road to success is worth it.Endurance.
This one is all about supreme sacrifice & putting your Dharma above yourself.Imagine the tremendous pain Pujara,Ashwin & Vihari had to forget in order to save the 3rd test match!
Hours of batting,sleepless nights due to injuries & pain,supreme concentration despite personal attacks & sledging by aussies.For what?
It was for the sense of responsibility towards the country,team & fans.Selfless act of courage despite being aware of the fact that a stage 2 tear in the muscle could keep them away from many months of cricket.Unshakeable resolve to achieve the impossible by staying focussed and not allowing external forces to affect your concentration.
Pujara taking 11 bloody blows on the final day is an example of bad times shall pass.Hang in there!
Moment 6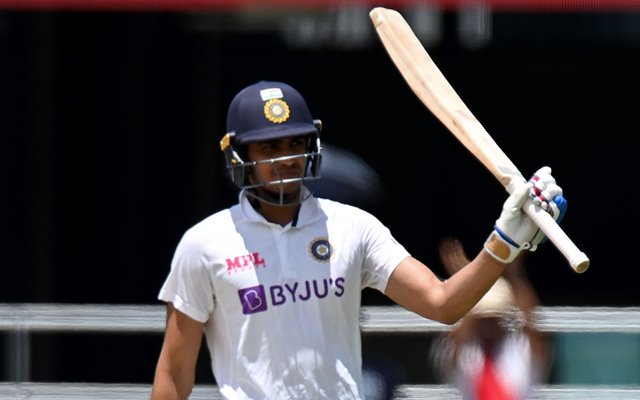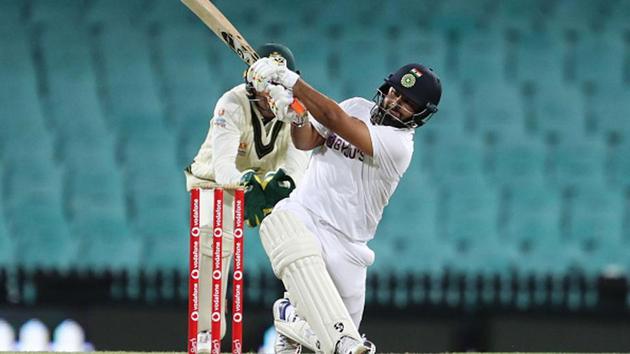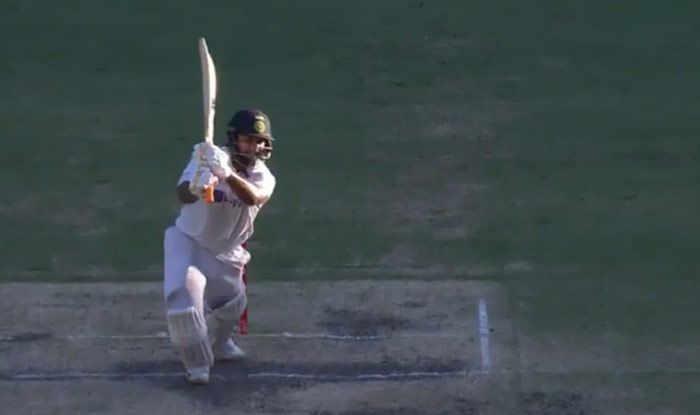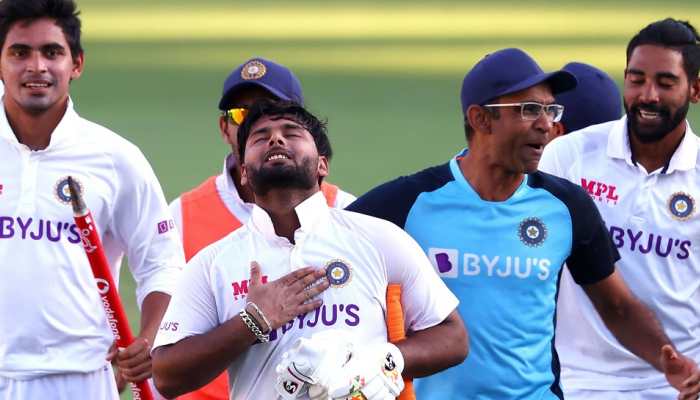 This moment is all about respecting & believing in the Youth.
Carefully looking after them,nourishing & nurturing them.Believe in them & they shall respond & pay you back big time!
Gill is calm,focused,in control & comes across as an old soul while batting & looks like he always belonged here.He responded to the call & delivered when it mattered most against the best fast bowling attack in the world!
Pant is a classic example of believe in yourself & your abilities school of thought.Work & build on your strengths & don't bother too much about what the world says about your weaknesses.
Keep improving on it but back your strength & abilities.Pant has developed as a cricketer & is surely is a match winner.The learning for leaders here is that sometimes the young know it better & it's advisable to leave it to their Courage!
You don't have to prove it to the world,prove it to yourself.
Moment 7
The lesson is very simple here.It's all about teamwork.This team & its support staff looks to be without any insecurities & that's the mantra for their success.
Right from Captain to Coach,everyone knows their role & what to do while following a defined path to success.Every one is important & crucial-backend to frontend.
A successful team is the one which believes in each others success & learns from each others failures.For a successful team/organisation its critical to create the right vision, environment,get the right leadership,bench strength,talent spotting & nurturing along with strong administration & support staff.
Each department is critical & the role of leaders,board members is to ensure all the backing required is provided for.
Full marks to BCCI & legends like Rahul Dravid & Ganguli in showing the corporate world on how to Turnaround!
Moment 8 (36 all out)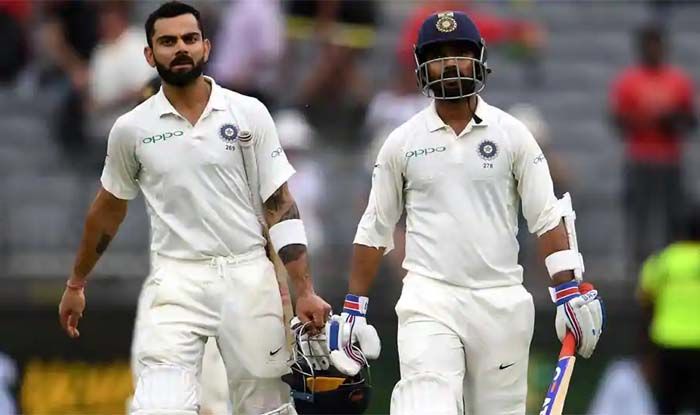 This moment is about an organization's CULTURE & its LEADER.Failure is fine but giving up is unacceptable.
It's about the culture of BELIEF.Once you have selected a leader,back him all the way & he will create a winning team!
There is enough & more talk around if Rahane should be finally given the Test Captaincy.
36 all out happened & everyone cremated the Team.Look at the way they bounced back-Losing,winning,almost winning & then winning the final test & the series 2-1.What has been Virat's role?
This series win is not a one off or an abberation.It is the aggression & the belief of giving the best in each ball -bowled,batted or fielded that Virat has been driving since the last few years.Leading from the front-prime fitness,batting,fielding,chasing totals,not giving up etc etc.
The BCCI along with him & team management are executing a plan-to be the number one Test team in the world.
The process of turnaround and building a world class organisation/team began years back with Ganguli, then Dhoni & now Virat.
Successful teams & organisations are built over time.One needs to give them time to succeed,time to fail.Time to learn.
There is no shortcut to success.I hope investors & promoters understand this.
The learning here is that success is all about hard work,self belief,inspiration,leading from the front,consistency etc.This current team under Virat is India 2.0.
They want to win,always.If they lose they know how to bounce back.They have a strong belief in each others strengths.A strong well oiled Talent spotting & grooming team under Rahul Dravid keeps giving amazing young cricketers to the country & therefore help team India only concentrate on winning while not being dependant on a few players.This use to be our major problem a decade & a half back.
Thanks to this system that the leader is secure.
The organisation & its employees need to respect a leaders time off for personal events.The vision & path to success is not dependent on one individual,it's about teamwork.That's one significant culture which is driven by Virat.
Between Kohli & Rahane there is an ideal partnership of a ceo & coo.As they say-The show must go on!
Huge lessons here for corporate India as well,Invest in young talent,nurture them carefully.
Build a team,not individuals.
Enjoy the moment team India.This is historic.Onwards & Upwards from here.Thanks for bringing us tremendous joy & inspiration during these tough times.Thank You.
By Alok Nair